---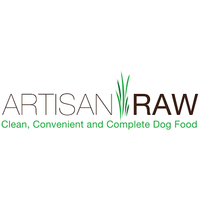 We use human grade Ingredients you can pronounce.
We produce in an Alberta Health Services inspected facility. All but one ingredient is sold of restaurant human grade production. The only non human grade ingredient we use is Raw Greeen Tripe. Since our facility also produces restaurant foods, we get the tripe pre-ground and add it in at the end in our pucking machine in a separate area.
Each puck is individually frozen for easy measurement, 4 oz pucks.
Raw green tripe is full of lactobactillis acidophilus which keeps the gut healthy and is naturally full of probiotics, it is also packed with digestive enzymes - dogs do not produce the enzymes needed to break down cellulose 
Ingredients: 100% Canadian Raw Green Beef Tripe